Headed off mid morning to see if I could find this little spot again to try out the wide angle, but wasnt as easy as I thought but managed it in the end.
FEATURED in JPG Cast-Offs, March 2010
FEATURED in The Silky Touch, March 2010
FEATURED in A Beautiful Blur, March 2010
FEATURED in Canon DSLR, March 2010
FEATURED in Colour and Light, March 2010
FEATURED in Dimensions, March 2010
FEATURED in That One Great Shot, June 2010
FEATURED in All Countries ~ Wetlands, Ponds, Lakes and Rivers, July 2010
A few kilometres east of Scottsdale is a delightful short walk to Cuckoo Falls. The right turn from the Tasman Hwy is well sign posted. Follow the signs to the car park. The track starts by a creek and is very pretty spot for a picnic! The track heads off in an easterly direction. After about 45 minutes walking the track then heads west to the falls which are another 45 minutes away.
Aprox 1.5 hours from Launceston, Tasmania, Aust
#Canon EOS 450D, Tv-25 secs, F13, iso-100, 10-22mm @ 10mm, ND#8 filter(cheap,,its actually a 10 stop cas I counted), tripod, new crocs and shorts.
>>515 views @ 05/06/10<<
The images here on RB are only a very small sample of photographs available, so if you're interested in a particular area, or subject matter, please ask as I may have it on my lap top.
You can contact me at this email address and I may be able to provide you with some images onto a CD.
Dale.
>> scully450@gmail.com <<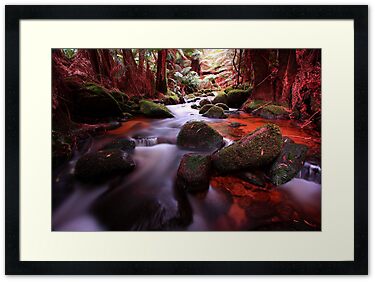 Below,,,same spot in Nov-09 with 18-55 at 18mm