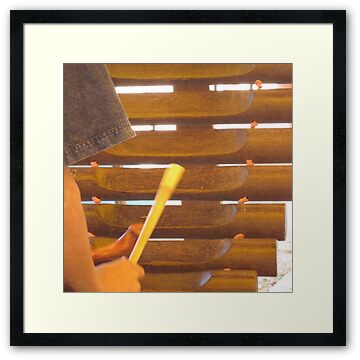 Unprocessed Canon A1100is capture.
Taken yesterday (April 12) at Wat Ban Na Kham at the start of Songkran.
This instrument is a traditional Isaan xylophone that comes from Kalasin Province. Traditionally the larger, lower note keys are up high with the smaller high notes lower down. Made from hardwood (Teak) and rope the Pong Lang is stuck by a pair of hardwood hammers and is played either by one or two people. The sound is a beautiful mellow tone . . .
Here is some Pong Lang music for you . . .

Pong Lang Isaan Song . . .