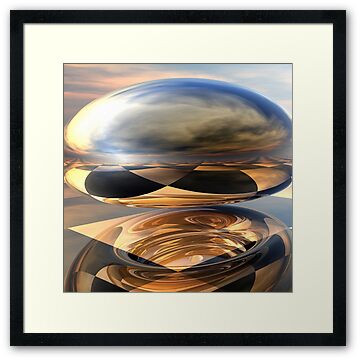 When I was in Australia, I thoroughly enjoyed an art documentary about Anish Kapoor
Anish does in the real world things that I attempt to do in the world of 3D computer graphics. Anish also does it far better than me . . .
One in particular caught my eye and that is his sculpture in Chicago's Millennium park entitled Cloud Gate
. . .
Here is a photograph of the Cloud Gate sculpture courtesy of Barbara Brown
Skyline Bubble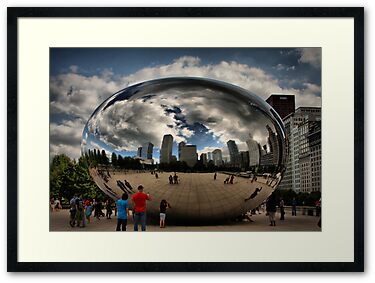 . . .
This is my second attempt at making something similar in 3D space . . .
Created and rendered in Bryce 7 Pro using my trusty MacMini . . .
No post work . . .