~ ★ ~ FEATURED in: Ohio Photographers Group
The Ohio State Reformatory is no longer a working prison, but is kept alive by the Mansfield Reformatory Preservation Society. They offer tours and ghost hunts. The movie The Shawshank Redemption was shot on location here.
Prior to the "all lights out ghost hunt", we were given a lighted tour of the Reformatory. I took this image of one of the cell blocks using available light, which truly conveys the eerie feeling of the dilapidated structure.
Mansfield, Ohio, USA, 2009
Fujifilm point and shoot camera
non-manipulated photo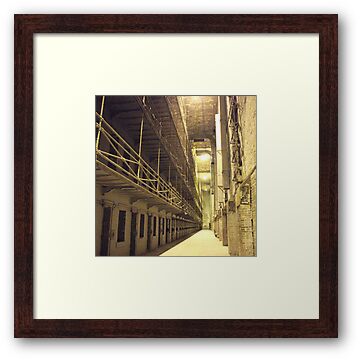 my other photos from the Ohio State Reformatory: