Sparkling temperate waters
To cleanse a waning spirit,
Warm inviting sands
To massage the soul,
Cool delightful breezes
To rejuvenate the body
And filtered morning sun
To add a touch of rose.
The meditative pounding
Of rolling waves upon the shore,
The breathe of clean fresh air
Free for all.
Wandering intoxicated
With the sea right by my side,
My early morn fixation…
The Elixir of Life.
~Hollyk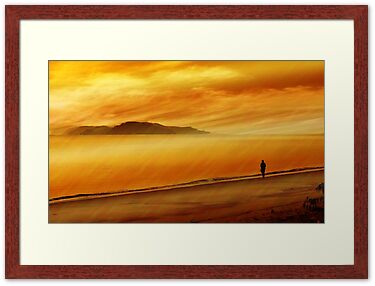 "Elixir of Life"
Photography, Artwork & Writing
by Holly Kempe ©
Sony a100 camera
Photoshop CS4 artwork
Mission Beach, Dunk Island, Queensland
"Elixir of Life" was featured in:
The Image Writing group – Jan10
The Dimensions group – Jan 10