Portrait of Irish actor Aiden Turner who plays Kili, the youngest dwarf in the new Hobbit film. I wanted to have him appearing out of the darkness, so there is no background and all the shadows and hair are done with an eraser.
Soft pastels and pastel pencils on dark brown Art Spectrum Colourfix paper A4 approx. Original available.
How about a card?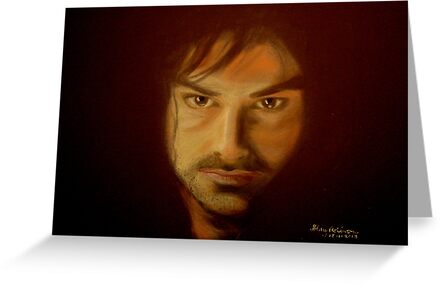 or a mounted print?

This is one sexy image. Keep your pretty boys, I like them mean and moody!