Pastel portrait of actor Jude Law.
Soft pastels and pastel pencils on Daler Rowney Murano pastel paper A4.
Original available.
The snow is a great excuse for staying in and having time to do a new painting. Here it is as a card for a fan -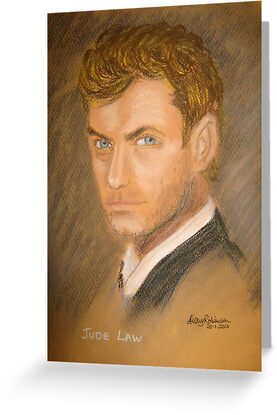 or as a mounted print

Ah if I was only 40 years younger….well, 30 maybe…..