Well, you either know who Horatio Caine is or you don't. It's such a great name for a crime scene investigator. I've liked DAVID CARUSO since I first saw him in NYPD Blue but in CSI Miami he has developed a special
character. I love the way Horatio holds his head over to the side and comes out with one liners. No one else can make the words "my friend" sound quite so chilling!
Pastels on flocked pastel paper 20″ × 14″
Original available – maybe… This is my favourite portrait, apart from Aragorn.
How about a Horatio card for a CSI fan?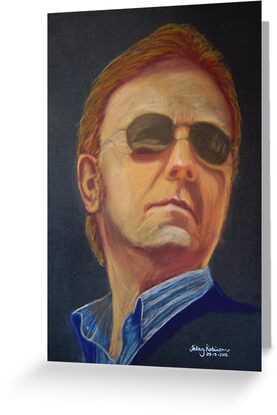 or a framed print for someone who likes him as much as I do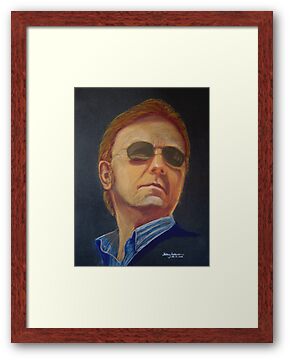 Goodbye, Horatio. I'm so sorry CSI Miami is coming to an end.