Allow me to introduce you to Spencer, who lives in Canada. Isn't he adorable?
This pastel portrait was done from a superb photograph by Redbubbler Lynne Morris
which caught my attention as it scrolled past, and I asked her permission to paint it. Here is her image -


Check out her other lovely photos as well.
Pastel pencils on Art Spectrum Colourfix A4 approx
Here is my painting as a card for any occasion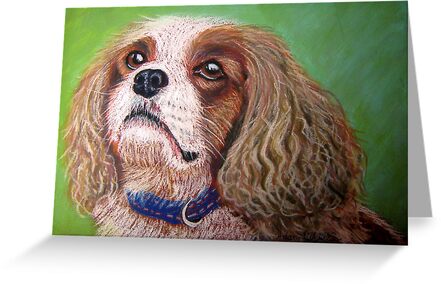 and as a laminated print
Hi there, Spencer, greetings from Northern Ireland via Scotland!