Carrickfergus Castle in County Antrim, Northern Ireland, is the best preserved Norman Castle in Ireland. It was built in 1177 by John de Courcy and stands on a rocky promontory jutting out into Belfast Lough. In its time it has been besieged by the Irish, Scots, English and French, and John Paul Jones fought a naval skirmish just offshore in 1778 during the American War of Independence
.
It was in military use until 1928 and is now a museum and visitor attraction.
I based this painting on a photograph by Redbubbler Fredt, with his permission of course. Thank you Fred. This is his original image

Here is the Castle as a greetings card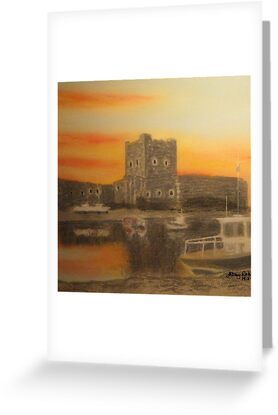 and as a print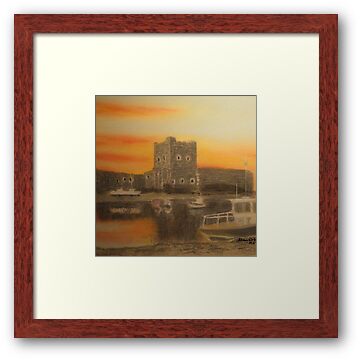 Soft pastels and pastel pencils on Art Spectrum Colourfix A4. Original available.
Come and see this great castle for yourself. I'll show you round…
Hilary