I have just had an amazing holiday in New England (Leaf Peeping!) and met up with Redbubbler Monica Scanlan
( !Monica Scanlan!) whose photographs of New England I have admired for some time.
We had a great day out and the painting is a combination of one of Monica's photographs and one of mine.
Monica's is "Autumn on the Pond" in Newbury, Massachusetts

and I have added a boat I snapped in Perkin's Cove, Maine.
The painting is soft pastel and pastel pencil on Art Spectrum paper, A3. Original available.
and here it is as a card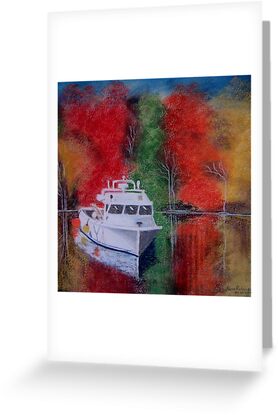 and as a print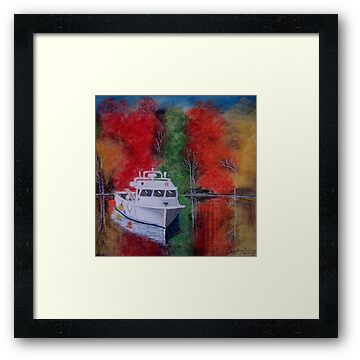 Hi Mon, this is for both of us!