She is one of five beauties around a fountain in bronze by Tore Strindberg (1882 – 1968).
Each woman personifies one of the continents.
In this version the Mayan glyphs on the rock are visible. She is also characterised by the Statue of Liberty in her hands.
The fountain was made in 1927 and It can be seen
at Järntorget in Gothenburg, Sweden.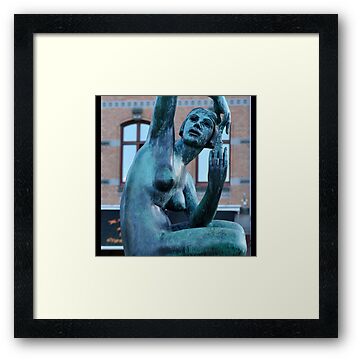 This version is called Miss America. It´s shot from a different Angle: