Amusing myself waiting for the procession of seniors about to enter the football stadium, I looked above my head in the bleachers and experienced vertigo looking at this dangerously unprotected seat dangling from the upper deck. Processed in Penn's traditional red and blue colors.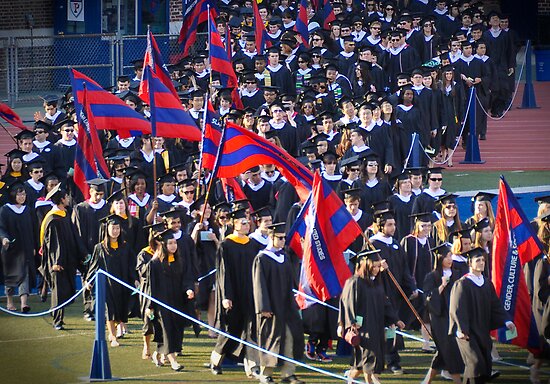 Nikon D90 / NIKKOR 18-200
Lightroom processing – exposure, fill, hue, vibrance, sharpen and layer blending in Photoshop.