FEATURED in Cats and Dogs (2/12)
Sadly, today, February 7th, 2012, we buried our 15 year old kitty, Mischa Baryshnikat, a.k.a. Pantalone, a.k.a. Sir Purrsalot.
When he was a young kitty, he would jump so high that he was named after Ballet Master, Mischa Baryshnikov.
Humans could learn a great deal from Mischa.
He welcomed each new addition to the family ( 4 of them) without hesitation. He groomed them, nuzzled them, and was very affectionate with us, his human parents. He was full of love and acceptance.
.
He will be missed a great deal.
♥♥♥♥♥♥♥♥♥♥♥♥♥♥♥♥♥♥♥♥♥♥♥♥♥♥♥♥♥♥♥♥♥♥♥♥♥♥♥♥♥♥♥♥♥♥♥♥♥♥♥♥♥♥♥♥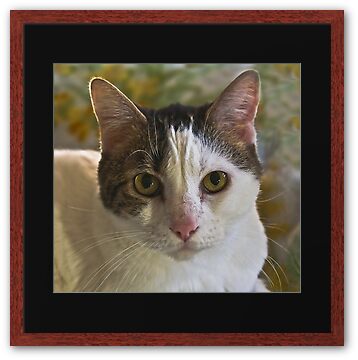 canon 40D
flash: no
foc length: 80mm
exp time: 1/30sec
f/5
exp comp -1step