FEATURED in Bubbling Artists (11/13)
TOP TEN in Art and Photography Showcase challenge (4/13)
TOP TEN in This That and The Other Thing challenge (10/12)
FEATURED in The Best of Red Bubble (9/12)
FEATURED in Hosting Tutorial (4/12)
FEATURED in Artists Universe (1/12)
(PSE)
Planet Zorg has the most unusal colors on its surface, probably due to the psychedelic rays of the double suns that shine upon it.
On my last visit, I took this shot of a stone path leading to what seemed to to be the edge of Zorg, the outer limits, off which I could have jumped into the vast vista of space, but I didn't have my Zorgian Spatial Jumpsuit with me. ….Maybe next time…..
Dedicated to my other half Wayne, because together we created a Zorgian language!
( experiment in PSCS6)
Greeting Card & Framed Print: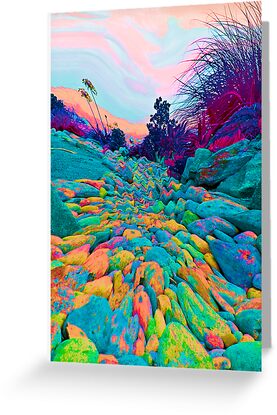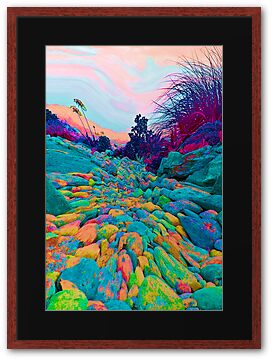 Photographic Print!