A Windmill in South Africa.
Watercolour on Bockingford 300gsm paper.
ART: Waterpaint



THANKS so very much to Maree Clarkson
who bought a greeting card today! (3 June 2012)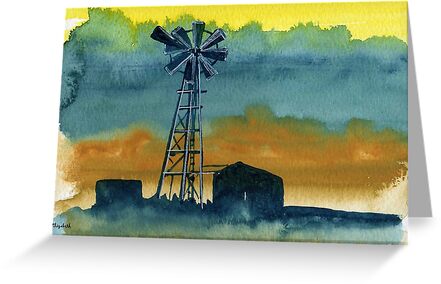 Windpomp
ek luister elke môre
na jou haai hartklop
wat meer en meer
dorre smeke pomp
saans is jy stil en jy staar
so asof jy nog wag,
wag vir liefde se draai
om deur jou hart te waai
J. Jordan.
FEATURED in New Creations of Beautiful Art and Photography
7 June 0212.
FEATURED in Painters Universe
10 June 2012.
FEATURED in Everything Old, a new treasure
24 August 2012.