In the middle of difficulty lies opportunity.
– Albert Einstein
Never say never!
(60+)
I dedicate this painting to Dianne Ilka
Thanks for inspiring me!
I started with charcoal, then painted with coffee, then coloured here and there with HB-pencil and finally added some ink from my Parker pen. I guess we can name it: multi & mixed media!
What a joy it was!
FEATURED in New Creations of Beautiful Colour
26 May 2011.
FEATURED in ALL THINGS COFFEE and on the permanent feature page
27 May 2011.
FEATURED in Sketching & Drawing
29 May 2011.
FEATURED in The Art of Still Life
2 June 2011.
FEATURED in Uncommon materials to draw or paint with
28 Febr. 2012.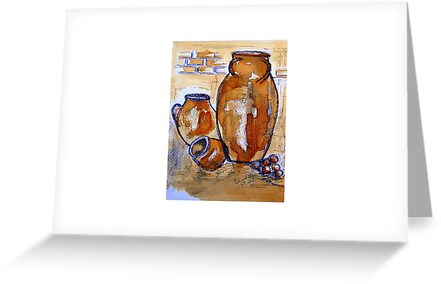 A card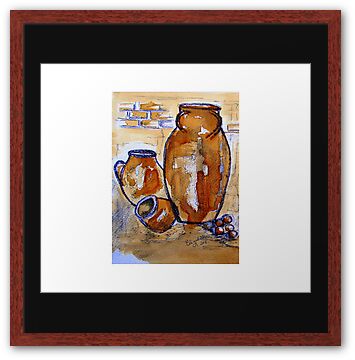 A framed print


A laminated print


A mounted print


A matted print