I took this photo at Langebaan, West Coast, (a beautiful beach in South Africa) during our holiday in March 2011.
Isn't he cute? Dachshunds have short legs and long bodies, which has given rise to the nickname, "sausage dog", or in Afrikaans, "worshond." The correct name for the breed is "dachshund."
Photography: Random
Canon PowerShot S51S.
TOP TEN Placement in the challenge: Your favourite photo in A Place to start
29 April 2011.
FEATURED in Live, love, dream
17 September 2012.
FEATURED in Live, Love and Dream
7 June 2013.
One of the TOP TEN in a challenge in AFRIKAANS
25 March 2014.


A laminated print
Langebaan is an idyllic little seaside town on the South African West Coast. It is located at the edge of the tranquil Langebaan lagoon, just over 120kms North of Cape Town. The seasons on the West Coast are hard and dramatic – but that's part of their charm. The jewel of the West Coast towns, Langebaan, will leave you with memories of startling blue sea, acres of spring flowers and the enticing smell of fish braai's.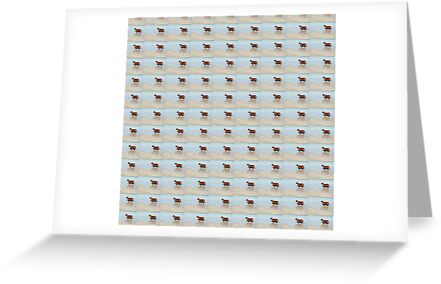 A card


A matted print