Hierdie gedig Verbysterend kom uit my digbundel, Huppel op die Hoogland
bl. 78. Dis geskryf nadat ek een aand na 'n vertoning gaan kyk het waarin my oudste dogter, Maureen Grobler Spaanse danse gedoen het. Was so mooi vir my!
Ek het nog 'n paar bundels oor indien enige-iemand sou belang stel om dit te bekom. Erkenning in Afrikaans is my moedertaal
16 Desember 2010



Thanks to the wonderful person who bought a card today! ;-)
2 June 2011.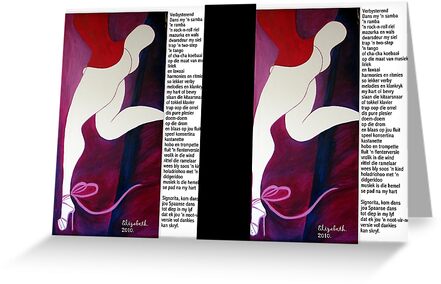 A card