Acrylic paint, palette knife, abstract work: 24 × 30 cm. Original available
"Follow the river and you will find the sea"
French Proverb.
FEATURED in Pure Abstract Art
11 December 2010.



Thanks to Alma who bought a card from me on 2 Aug. 2011. Much appreciated!!
FEATURED in Tuesday Afternoon
24 Aug. 2011.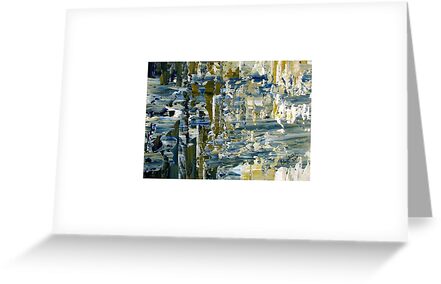 A card


A mounted print


A laminated print