"The air is like a butterfly
with frail blue wings.
The happy earth looks at the sky
and sings."
- Joyce Kilmer, Spring
Using Faber-Castell watersoluble colour pencils. (and waterpaint)
FEATURED in Gems gone unnoticed
3 December 2010.
FEATURED in Water Soluble Pencil Art
16 December 2010.
FEATURED in Explore
1 May 2013.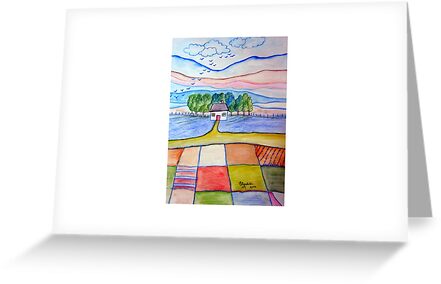 A greeting card to Heather Thorsen on 30 April 2013. Thanks very much Heather!