a Greeting Card to Vanhoutrm on 25 August 2012. Many thanks! A wonderful honour!
My grandchild, Isabella, made the doll. I did the rest….
Isabella en Ouma se spanpoging!
AFRIKAANSE KAARTJIES
ART: Grandchildren
Afrikaans: Kers-en geleentheidskaartjies
FEATURED in Pics for kids
19 November 2010.
One of the TOP TEN in Affirmations and Uplifting Quotes
29 November 2010.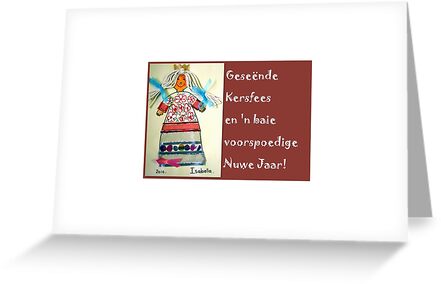 'n Kaartjie vir Kersfees