Waterpaint on paper. (A3 140 GSM Mixed media pad) The original is framed and for sale.
I've painted this house from a friend's photo. It's near Queensland in Australia. The Colonial and Queenslander homes encapsulate an era that has been long forgotten by today's modern architecture.
Enjoy all my Architecture and Waterpaint
FEATURED in A Place to call Home
28 October 2010.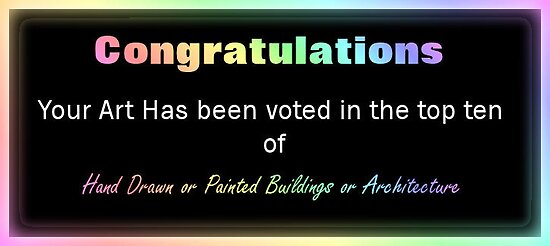 on 11 July 2010. Thanks so much!!