Welcome Friends!
We provide Arabic calligraphy services for individuals and businesses that range from classical styles to modern Calligraphic rendering.My work in Calligraphy supports often specific requests for branding, logo design,Arabic writing Tattoos, graphic design, book covers, posters, and various titles.
1 Customized Islamic Traditional Calligraphy in all styles
2 Vector format Calligraphy
3 Arabic calligraphy in various media for display at home or business.
4 Tattoos designs of Arabic calligraphy.
5 Custom Arabic and Islamic Greeting Cards for organizations and corporations.
6 Calligraphic designs for Mosques, Community Centers, Schools, and other buildings and projects.
7 Personal Name Calligraphic Designs.
8 Arabic calligraphy and typography in various media and styles for publications.
9 Digital & Manual Calligraphy, Art and Crafts,
10 Beautiful Handwriting (Urdu),(English),(Arabic),
11 Ukair Sazi,Pencil Sketch,
12 Logo designing of any type with hand made sketch
13 Drawing,clip art,Land scape,Portrait,Water color,
14 Abstract and contemporary art,
15 Computer Graphics Arts,Photography,
16 Books publishing/Designing,
17 All types of art work manual and digital ,
18 Computer Designing,Training,
19 Calligraphy Training,
20 Digital art training,etc
21 Wedding Logo Design (names of Bride and Broom)
22 Family tree calligraphy Painting on Canvas
23 Commission services for all above fields.
24 Sketch of every type,every thing except nudes.
Copy right
All of the images associated with my Redbubble account are protected under my copyright – please respect my copyright. As I will respect yours.
Hope you enjoy the real Art
Would you have any questions or suggestion feel free to contact me.
Constructive feedback is appreciated.
Cell Number(1)= 0092 336 633 7467
Cell Number(2)= 0092 300 633 7467
E mail
hamidsart@gmail.com
Web sites,
http://hamidsart.imagekind.com
http://allahnamesart.blogspot.com/
www.flickr.com/photos/hamidsart
My Sea Horse Tee Shirt design appeared on redbubble home page for simplicity-t-s-21-september-2010
Life Achievements
1.2nd Award in All Pakistan Calligraphic Competition,
Lahore in 1996.
2.Selected for Man of the Year Award – 98 by
American Biographical Institute (U.S.A.)
3.Sufi Khurshid Raqm Award.From Lahore Arts council
4.Khawaja Fareed Award From Multan Arts Forum.
5.Work Selected and displayed in American Islamic Community Complex,New Yark,U.S.A.
6.First Award In International Calligraphy Competition from Lok Visa Museum,Lahore.
7.Awarded honorary From Shama Cultural Society Multan.
8.Awarded from All Pakistan Langah society,Karachi.
9.First Award from Traditional society of Arts and Crafts,From Islamabad,Pakistan.
10.Honorary Award From Sibbi Cultural Arts Forum,Sibbi,Baluchistan,Pakistan
11.Best Young Painter Award From (Future Vision Blog) by Multan Arts Council Multan.
12.Merritt Scholarship From Dabistan Faroghe Khattati Multan Pakistan.
13.Chairman Arts And Crafts Society Multan Cantt.
14.Organizer Dabistan Faroghe Khattati Multan Pakistan.
15.Patron All Pakistan Painters Association Quetta Baluchistan.
16.Awarded For the Best Calligraphy Trainer From British International
Schools,Multan,Lahore,Karachi ,Islamabad,Peshawar,Rawalpindi,Faisalabad,Bahawalpur,Pakistan
17.Patron The Best Calligraphy and Fine Arts Training Multan Cantt,Pakistan
18.Awarde From Ustad Allah Bax Academy Lahore.
19.Honourary President Idara Kashful Quloob Islamabad
20-Honourary President Bazme Shura Pakistan.
21.Awarded From The Best Writers Guild.Multan
22.Awarded From The Director General Of Combined Military Hospitals,For The Best Interiors In Pakistan.
23. Honorary Editor Monthly Faize Alam ,Bahawalpur,Punjab.
24-As an Intellectual Group insurance Academy of Letters Islamabad
TITLES OF HONOR.
1-President Society of Calligraphy Instructors Pakistan.
2-Organizer,Dabistan-e-Faroghe Khattati (Regd.)
3-Chief Organizer ,Art Bank Calligraphy Training Centre Multan Cantt.
EDUCATIONAL QUALIFICATION
BA,B.Ed. From Bahauddin zakria University Multan
3 Years Diploma in Calligraphy From The School of Calligraphy (Regd.)
2 Years Diploma of Fine Arts From College of Islamic Arts (Regd.)
2 Years Diploma Civil Draughtsman From Pak Arab Engineering College.
C.P.E.L.C and IELTS Courses form British Educational Services Multan
2 Years Diploma of Photography From Mughal Photo Training Institute.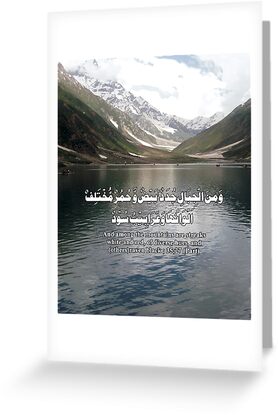 Computer Qualification
Graphic Designing,Coraldraw, Adobe Photoshop,Streamline,Inpage,
Calligraphy Art.
Spoken Languages English ,Arabic ,Urdu
Experience
1- One year as Graphic Designer&Photographer,
Bauru Office Monthly Magazine "MANZIL"Sweden.
2- 6YearsCalligraphyArt,LeatherPainting,Ceramic writing & Painting,New Creation in Awards,TrophiesAndGifts.,TitlesDesigning,Land scape (Oil ,Water &Pastel),Mirror&Glass Painting,Etc.
Bismillah Musalsal
Total number of trained Calligraphic Students in above listed Institutions,From 1996 to Till Now; 4000
Total number of trained Calligraphic Teachers In above listed Institutions.from 1996 To till Now; 800
Total number of trained Professionals &Students in my own Studio "Art Bank" From 2002 To Till Now; 1200
BOOKS ON CALLIGRAPHY:
1.Guide Book for Urdu & Eng. Calligraphy – 1998.
2.Qawaid-e-Khattati(vol.1)- 2005
3.The Art of Calligraphy – 2005
4.The techniques of Straight writing- 2009.
5.The techniques of Joining writing- 2009.
6. Qawaid-e-Khattati (vol.2)- 2009.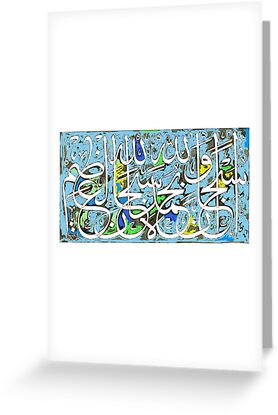 BROADCASTED INTERVIEWS;
1-PTV (Live) Morning Transmission From Islamabad Studio,Dated 16th July ,2002
2-PTV Programme (JHOKE) From Lahore Studio Dated, 7thDec.2003
3-PTV News During My Solo Art Exhibition Held in Multan Arts Council ,Dated 25th Sep.2004.
Exhibitions, Calligraphic work exhibitions have been
Displayed in all major cities of
Pakistan,&Iran,Sweden,Denmark,K.S.A
Motto; To promote the Art of Calligraphy to produce the interest of beautiful handwriting in the society.
Write ups about my Art work have been Published in below listed News Papers & Magazines.
1 Daily The News Dated,July 9.2000. On Sunday
2 Daily The Nation ,Sunday,October 4,1998.
3 Daily Saboot Karachi,Wednesday, March 15, 2000.
4 Daily Nawa-e -Waqt Multan,June 12, 2001.
5 Monthly Magazine"Manzil" Sweden. August 16, 2004.
6 Monthly Magazine "Kaleem"Multan.December 7,2005.
7 Daily "Nawa-e-Waqt"Multan June 6,2008.
(Calligraphy Instructor) Art bank Calligraphy Training Centre Multan . Ph: 0300-6337467
Learn Urdu,English&Arabic Calligraphy in three months
Get training under the guidance of Hamid Iqbal Khan