WONDERFUL NEWS – SOLD – Photographic Print – Medium (12.0″ × 16.0″) – 5.18.2012! THANK YOU, THANK YOU, THANK YOU!!!
Photograph was taken on a relaxing "sea day" almost at sunset somewhere on the Atlantic Ocean. We were cruising our way to our next port of call in Ireland & then toward the Baltic area of Europe. What could be more relaxing than watching the sunset on the balcony with a bit of wine?
Featured in The World As We See It , or as we missed it. 7.3.2011
Featured in Color Me a Rainbow Group-Black And White 5.21.2012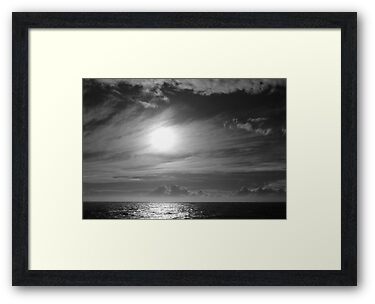 Panasonic DMC-FH20
View my BubbleSite – Lucinda Walter Photography
All images are copyright © Lucinda Walter. The materials contained may not be reproduced, copied, edited, published, transmitted or downloaded in any way, shape or form. All rights are reserved. Copying, altering, displaying or redistribution of any of these images without written permission from the Artist is strictly prohibited.