Photographed at the Granary area in the Tumacácori National Historical Park in Arizona.

MCN: CU26F-LLU78-YPVT1
Mission San José de Tumacácori was established in January 1691 by Jesuit Father Eusebio Francisco Kino. It is located at the town of Tumacácori, Arizona and is open to the public from the Tumacácori National Historical Park visitor center. It is the site of a Franciscan mission that was built in the late 1700s and it takes its name from an earlier mission site founded by Father Eusebio Kino in 1691.
Featured in The World As We See It , or as we missed it. 1.27.2011
Featured in The Silky Touch 1.27.2011
Featured in FEATURED WOMEN PHOTOGRAPHERS 1.27.2011
Featured in The 100 – 499 VIEWINGS GROUP 2.5.2011
Featured in The Compact Group 2.11.2011
~ CHALLENGE WINNER – The World As We See It , or as we missed it. January $20 Challenge – Selective Colouring – NEW WORK ONLY 2.11.2011
Top Ten Winner – The Compact Group – #11 Monthly $20 COMPACT GROUP Featured Artworks Challenge – FEBRUARY 2011 – 3.13.2011
Featured in LUMIX LOVERS – 4.23.2011
Featured in Color Me a Rainbow Selective Coloring 9.5.2011
CHALLENGE WINNER – Color Me a Rainbow – Selective Color Challenge! – 4.9.2012
Top Ten Winner – ♥ Artists Universe ♥ – SELECTIVE COLORING – 4.14.2012
Featured in Totally Amateur Photography 7.8.2012
CHALLENGE WINNER – SHAPES and PATTERNS – B&W Shapes with SELECTIVE COLOUR – 7.20.2012
Featured in Theme Thursday – Feature Friday 8.23.2012
Featured in Solo Exhibition on the Host Hullaballoo Featured Work and Highlights Forum, March 2011.

Member of Host Hullabaloo! 2011 – Celebrating Group Hosts of RedBubble
SOLD – Greeting card! Thank you very much to that buyer who purchased this work! I'm honored!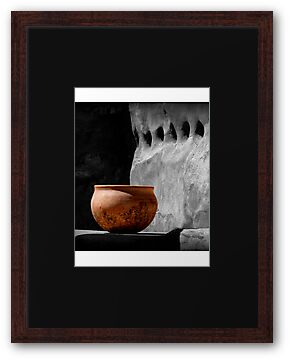 Favorites – 56 – 4.11.2011
Views – 486 – 4.11.2011
Panasonic DMC-FZ28
Converted to b/w and then selective coloring using Photoshop CS4
View my BubbleSite – Lucinda Walter Photography
View my Website – lwalterphotography
I'm also at Green Valley Fine Arts Network
All images are copyright © Lucinda Walter. The materials contained may not be reproduced, copied, edited, published, transmitted or downloaded in any way, shape or form. All rights are reserved. Copying, altering, displaying or redistribution of any of these images without written permission from the Artist is strictly prohibited.