The Bridge of the Americas spans the Pacific entrance to the Panama Canal at Balboa, near Panama City, Panama. Thousands of ships pass under this bridge to make the journey to Atlantic or Pacific Oceans.
Converted to black and white using Photoshop CS4.

The World As We See It , or as we missed it. 8/13/2010
Featured in "Latin Flair" 10.26.2011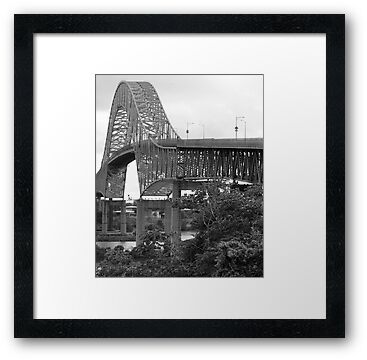 Camera: Panasonic DMC-FZ10
View my BubbleSite – Lucinda Walter Photography
All images are copyright © Lucinda Walter. The materials contained may not be reproduced, copied, edited, published, transmitted or downloaded in any way, shape or form. All rights are reserved. Copying, altering, displaying or redistribution of any of these images without written permission from the Artist is strictly prohibited.