MERRY CHRISTMAS …AT REDBUBBLE AND TO ALL MY FRIENDS OF RB.
… today I started decorating my coffee table in the living room.Missing the mistletoe which will add it later (when I go to pick it up in the mountains). and candles of breaking news.
… I wish you all a Merry Christmas and selfishly hope me too, because if the people who are close to me are happy are too!!!
….BUON NATALE!!!!!!!!!!!!!!!!!!!!!!!!!!!


28 NOVEMBER 2011


30 NOVEMBER 2011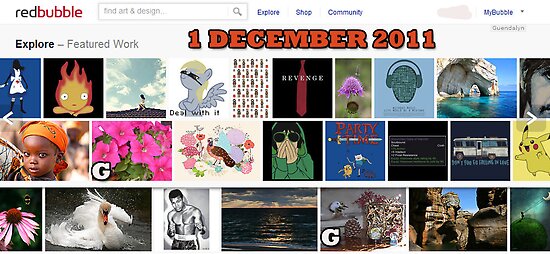 1 december 2011
DIGITAL ART