This was a logo draft I designed for a woman circle or network,
a female group, who came together once a week for meditations, discussions, support etc. I thought this might make a perfect T-shirt design, especially as the image has various double meanings – fertility, the female cycle, the cycle of birth and death, the earth goddess, female love, balance, yin & yang…
The original is hand-drawn with black fineliner on Cartridge paper. I took the drawing into Illustrator and turned it into vector art, fine-tuned the curves, cleaned up the artwork etc.
My girlfriend Breda, this is dedicated to you! Breda is doing fantastic work for females in N.T. Australia.
• Featured in All Things Black August 2009
• Featured on the RedBubble Homepage 9 December 2011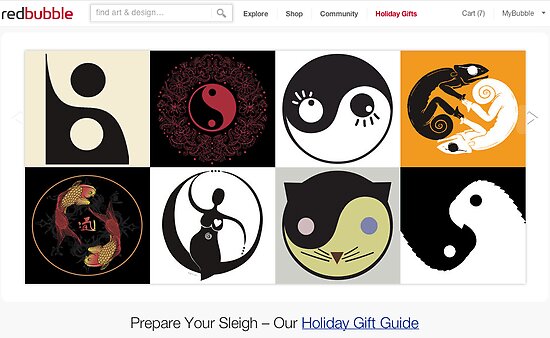 Great news – this design was selected to be part of the Womanly Festival, the Manly Arts Festival organised by the Creative Mums in Sydney in September 2009. More info in my journal entry.