Oxford Street, Bulimba.
Brisbane, Australia. 2007.
Canon EOS 400D
Canon EF 28-135mm f/3.5-5.6 IS USM
f/5.6, 1/500s, ISO 100
RAW. As is.
---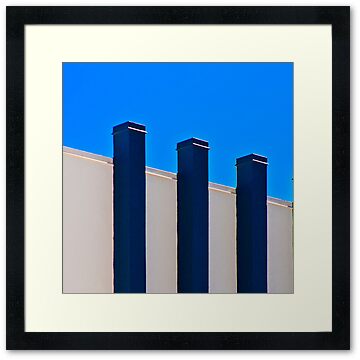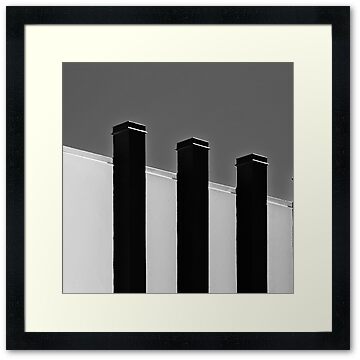 ---
Blue Poles is an abstract painting from 1952 by the American artist Jackson Pollock, more properly known as Blue Poles: Number 11, 1952, and is considered to be Pollock's most important painting. It is owned by the National Gallery of Australia in Canberra.
In 1973, the work was purchased by the Australian Whitlam Government for the National Gallery of Australia, for US$2 million (A$1.3 million at the time of payment). At the time, this was the highest price ever paid for a modern painting. In the conservative climate of the time, the purchase created a political and media scandal.
The painting is now one of the most popular exhibits in the gallery, and now is thought to be worth as much as A$180 million, according to the latest news. It was a centrepiece of the Museum of Modern Art's 1999 retrospective in New York, the first time the painting had returned to America since its purchase.
Paul Jackson Pollock (January 28, 1912 – August 11, 1956), known as Jackson Pollock, was an influential American painter and a major figure in the abstract expressionist movement. During his lifetime, Pollock enjoyed considerable fame and notoriety. He was regarded as a mostly reclusive artist. He had a volatile personality, and struggled with alcoholism for most of his life. In 1945, he married the artist Lee Krasner, who became an important influence on his career and on his legacy.
Pollock died at the age of 44 in an alcohol-related car accident. In December 1956, he was given a memorial retrospective exhibition at the Museum of Modern Art (MoMA) in New York City, and a larger more comprehensive exhibition there in 1967. More recently, in 1998 and 1999, his work was honored with large-scale retrospective exhibitions at MoMA and at The Tate in London. (care of Wikipedia)
---
---
views as of 11.09.11: 322
---
Top Ten
---
"Quadrilateral Shapes Challenge" at Shapes & Patterns
"Patterns in 3D Challenge" at Shapes and Patterns
---
Featured
---
The World As We See It
The Weekend Photographer
Visual Puzzles
aqua, lime or indigo
Colourists
Wall of the World