Chef Chaouen, Morocco. 2007
Canon EOS 400D
Canon EF 28-135mm f/3.5-5.6 IS USM
f/8, ISO 400, 1/1250s, 1/1600s, 1/1000s (left-right)
RAW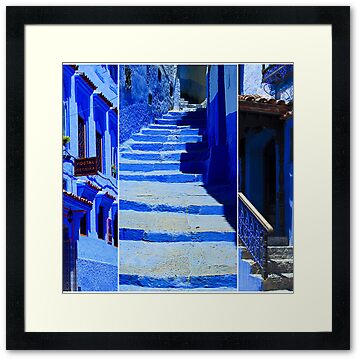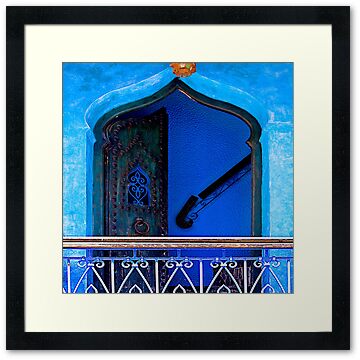 ---
Chefchaouen is a city in northwest Morocco. It is the chief town of the province of the same name.
Chefchaouen is situated in the Rif Mountains, just inland from Tangier and Tetouan. The city was founded in 1471, as a small fortress which still exists to this day, by Moorish exiles from Spain to fight the Portuguese invasions of northern Morocco.
It was known as one of the main concentrations of Moriscos and Jews who sought refuge in this mountainous city after the Spanish Reconquista in medieval times.
In 1920, the Spanish seized Chefchaouen to form part of Spanish Morocco. They returned the city after the independence of Morocco in 1956.
The name 'Chefchaouen' refers to the shapes of the mountain tops that tower over the town, that look like the two horns (chaoua) of a goat. It literally means "look at the horns".
The blue-rinsed houses and buildings, are a tradition that comes from the town's former Jewish population. (Care of Wikipedia)
---
---
views as of 11.09.11: 545
faves as of 11.09.11: 14
---
Featured
---
The World As We See It
First Things
Superbly Visual
AFRICAN ART AND PHOTOGRAPHY
Inspired Art
Dips & Trips
STAIRS, STEPS & STAIRCASES
Divine Diptych
Art of the Middle East – Featured Artist