---
Paronella Park
Mena Creek, Far North Queensland,
Australia. 2010.
Canon EOS 400D
Canon EF 28-135m f/3.5-5.6 IS USM
f/8, 1/125s, ISO 400
RAW. BW conversion in PS.
---
The "Spanish Castle" in the grounds of Paronella Park was the dream of a Catalan immigrant Jose Paronella who made his fortune in Far North Queensland by buying and refurbishing cane fields and selling them for profit.
Once he made his fortune, he set about realizing his dream of building a pleasure grounds where people could come to picnic, play tennis, go to the cinema or even dance in the ballroom.
All of the buildings, stairways, paths and park furniture was made from hand-made bricks with mud quarried from the property itself. You can still see the finger marks in the cladding.
The naming of Paronella Park as a 'castle' was a very crafty choice.
Paronella had made a return to Spain and on his entrance back to Australia he was detained for not paying his taxes. In the future, as a remedy for his tax problems, he decided to name his building as a castle – and so avoid paying taxes for life!
Paronella Park is definitely worth a visit to anyone in Cairns or the Innisfail area. It's a truly remarkable sight and a photographer's dream.
---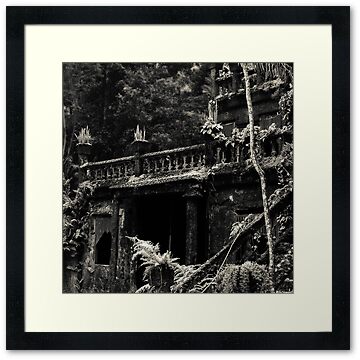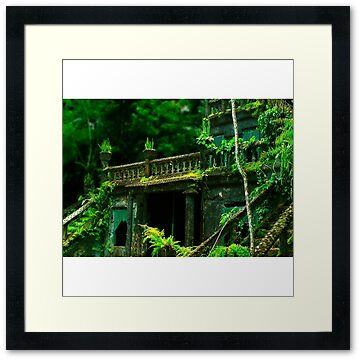 ---
Paronella Park is a tourist attraction located in Queensland, Australia, 120 kilometres south of Cairns. Paronella Park was built in the 1930s by José Paronella, a Spanish immigrant. José Paronella built facilities, including tennis courts and a cinema and a ballroom inspired by Spanish castles, to provide entertainment for the public. Since his death, a fire, a cyclone and several floods have badly damaged the park and the buildings. The park changed owners several times until, in 1993, it was bought by the present owners.
In 1933, Paronella installed a hydro-electric plant, the first (privately owned) in Queensland, on the waterfall in the park. He used it to supply power for the park's lighting, pumps, refrigeration and cinema. The town of Mena Creek also used some of the electricity. The plant was eventually decommissioned.
In 2009 the park completed a restoration of the plant, and now runs entirely off hydro-electric power. Some of the excess electricity is fed back into the local grid. (care of Wikipedia)
---
views as of 11.07.11: 348
---
Top Ten
---
"Overgrown with Vegetation" at Unique Buildings Of The World
"Awesome Setting Challenge" at Avant-Garde Art
---
Featured
---
The World As We See It
Your Country's Best
Nature's Reclamation
STAIRS, STEPS & STAIRCASES
Time Gates