Impala Lily (Adenium multiflorum)
Oliphants River
Mpumalanga, South Africa. 2009.
Canon EOS 400D
Canon EF 100mm f/2.8 Macro USM
f/4.5, 1/400s, ISO 200
RAW. As is.
---
This photo was taken on the banks of Oliphant's River, in a rest camp in our progress from Johannesburg to Livingstone (via Kruger National Park). They were so beautiful and delicate that I couldn't resist pulling out my macro lens (which didn't get a huge amount of use on safari!). Meanwhile the hippos and crocodiles were cruising the river behind me – the hippos make for very interesting wake up calls in the middle of the night!
Thank you to Blair & Wildflowers of the World for identifying this flower for me!
---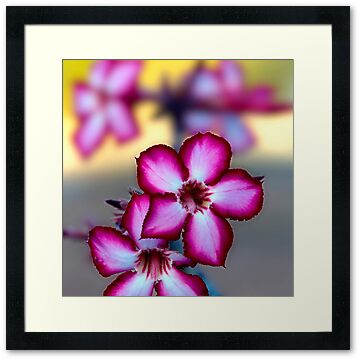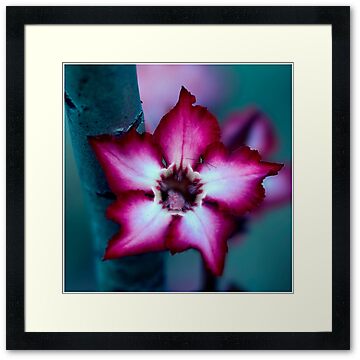 ---
Adenium multiflorum is small, succulent tree native to central and eastern Southern Africa. Like other members of the succulent Apocynaceae family, A. multiflorum has a milky latex with toxic alkaloids. This latex is used as an arrow poison and as a fish stunning poison. (care of Wikipedia)
---
---
See the entire floral collection

---
views as of 16.09.11: 395
faves as of 16.09.11: 11
---
Top Ten
---
"Flowers In Colour Challenge" at Afrikaans is my moedertaal
"Alphabet Blooms Beginning With – I" at Nature Photography Challenge
"Identfied Challenge" at ID Me
"Travel Adventure meets Local Flora" at Travel and Adventure
---
Featured
---
Feelin' Good
Wildflowers of the World
MOZAMBIQUE, THE INDIAN OCEAN,SOUTH AFRICA,SWAZILAND,TANZANIA,MALAWI,ZAMBIA AND ZIMBABWE
Nature Photography Challenge
The Power of Simplicity
The Challenge Corner
Alphabet Soup