Grévy's Zebra (Equus grevyi)
Masai Mara, Kenya. 2009.
Canon EOS 400D
Canon 75-300mm
Grévy's Zebra (Equus grevyi), also known as the Imperial Zebra, is the largest species of zebra. It is found in the wild in Kenya and Ethiopia. Compared to other zebras, it is tall, has large ears, and its stripes are narrower. The species is named after Jules Grévy, a president of France, who, in the 1880s, was given one by the government of Abyssinia. In certain regions of Kenya, the Plains Zebras and Grévy's Zebras coexist. (care of Wikipedia)
The Grévy's Zebra is on the IUCN Endangered Species List.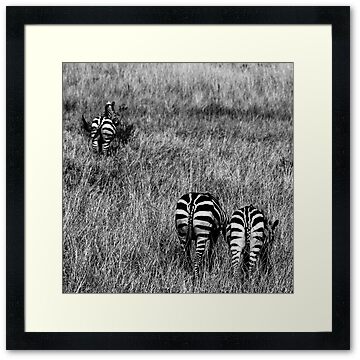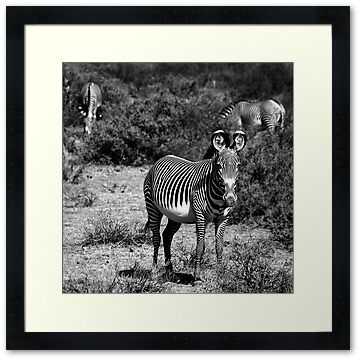 The Masai Mara National Reserve is a large game reserve in south-western Kenya, which is effectively the northern continuation of the Serengeti National Park game reserve in Tanzania.
Named after the Maasai people (the traditional inhabitants of the area) and their description of the area when looked at from a viewpoint – "Mara", which is
Maa (Maasai language) for spotted: an apt description for the circles of trees, scrub, savannah and cloud shadows that mark the area.
It is famous for its exceptional population of Big Cats, game, and the annual migration of zebra, Thomson's gazelle and wildebeest from the Serengeti every year from July to October, a migration so immense it is called the Great Migration.
Masai Mara National Reserve is losing animal species at a rate that has scientists concerned, according to a 2009 study. Findings blame the increased human settlement in and around the reserve to this dramatic loss of animal species.
"The study provides the most detailed evidence to date on the declines in the ungulate (hoofed animals) populations in The Mara and how this phenomenon is linked to the rapid expansion of human populations near the boundaries of the reserve," said an article that ran on the website of the International
Livestock Research Institute (ILRI). ILRI conducted this study between 1989 and 2003. The study, which was funded by the World Wildlife Fund for Nature (WWF), monitored hoofed species in the Maasai Mara on a monthly basis for 15 years.
According to this study, six species including giraffes, impala, warthogs, topis and water-bucks have declined significantly at an alarming rate in the reserve.
The study says that losses were as high as 95 percent for giraffes, 80 percent for warthogs, 76 percent for hartebeest and 67 percent for impala.
(care of Wikipedia)
views as of 23.02.11: 149
Featured in:
Paws n Claws….All Animals
Visual Puzzles