Grévy's Zebra (Equus grevyi)
Samburu National Reserve, Kenya. 2009
Canon EOS 400D
Canon 75-300mm
The Samburu National reserve is the native land of the Samburu tribe (cousins of the Masai and Kikuyu). During our visit, the area was in terrible drought. So despite the river being nearby, the animals were being forced to dig for water in the dried riverbeds.
Grévy's Zebra (Equus grevyi), also known as the Imperial Zebra, is the largest species of zebra. It is found in the wild in Kenya and Ethiopia. Compared to other zebras, it is tall, has large ears, and its stripes are narrower. The species is named after Jules Grévy, a president of France, who, in the 1880s, was given one by the government of Abyssinia. In certain regions of Kenya, the Plains Zebras and Grévy's Zebras coexist. (care of Wikipedia)
The Grévy's Zebra is on the IUCN Endangered Species List.
"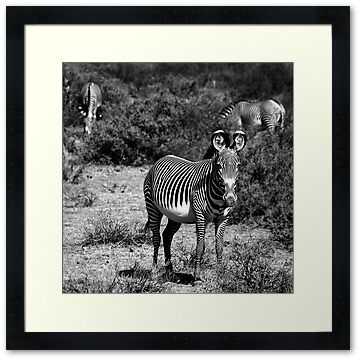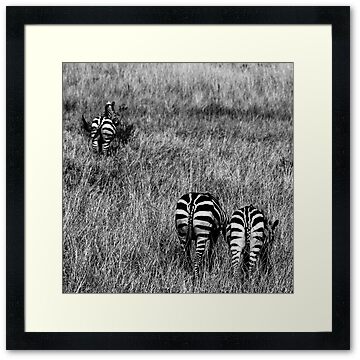 The Samburu National Reserve is located on the banks of the Ewaso Ng'iro river in Kenya; on the other side of the river is the Buffalo Springs National Reserve in Northern Kenya. It is 165 km² in size and 350 kilometers from Nairobi. Geographically, it is located in Samburu District of the Rift Valley Province.
In the middle of the reserve, the Ewaso Ng'iro flows through doum palm groves and thick riverine forests that provides water without which the game in the reserve could not survive in the arid country.
The Samburu National Reserve was one of the two areas in which conservationists George Adamson and Joy Adamson raised Elsa the Lioness made famous in the best selling book and award winning movie Born Free.
The Samburu National Reserve is also the home of Kamunyak, a lioness famous for adopting oryx calves. (care of Wikipedia)