Plaza de toros de Ronda (Bullring of Ronda)
Ronda, Spain. 2007.
Canon EOS 400D
Canon EF 28-135mm f3.5-5.6 IS USM
RAW. As is.
Ronda is one of the most beautiful little towns I've ever seen. In the south of Spain, it is built on a gorge, the old town on one side, the new town on the other. The Puente Nuevo bridge spans the gorge and stands 120m above the canyon floor. (A very impressive sight, I can tell you!)
The bullring was built in 1785 and is one of the oldest operational bullfighting venues in Spain. In fact, I believe it may be one of the last bullrings still hosting fights (although very rarely).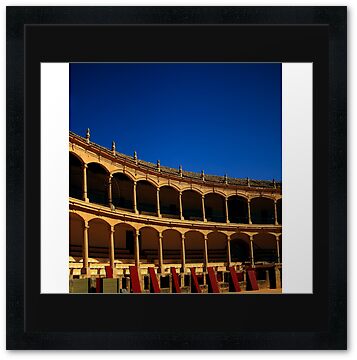 views as of 12.08.11: 1550
faves as of 12.08.11: 13
Featured in:
European Everyday Life
Where on Earth is This?
The Woman Photographer
The World As We See It
Colourists