Hi all!
My name is Anna, I'm from Italy (Modena – near Bologna).
I teach Latin and Italian, play the piano, work for a psychologist, make websites, and have some other jobbies.
I'm a dreamer: I love sci-fi, Star Trek, Babylon 5, SGA, Doctor Who, Farscape, SG1…
I love literature, mostly ancient and classical, I love music, and good movies.
I love having fun, making friends, travelling, and wibbly wobbly timey wimey… :p
And I go with Horace: carpe diem, quam minimum credula postero.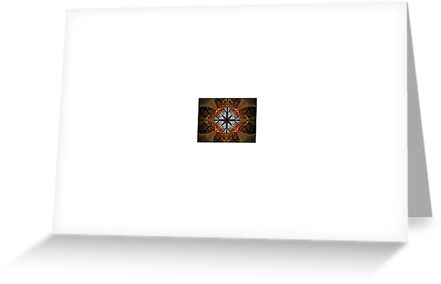 I started with Fractal Art in 2003, when I first joined deviantART, and I never stopped since then.
My favourite fractal softwares are Apophysis and UltraFractal, I love them both and I can't say which one is the best.
Even if fractals are actually beautiful decorative images, I never start one without a concept behind. What I try to represent with my fractals are mostly emotions, feelings, frames of mind. I think fractal art is among the best mediums to do that, because of its dream and imaginary component. When I start a fractal I mainly let my instinct lead me among formulas, shapes and gradients, and as the creation goes on, adding and polishing details, I also start "seeing" what can be hidden behind, and I try to get it out at my best.
My Zazzle little store
Golubaja's Fractal Dimensions
*
*
*