Please click on image to see a larger version.
One of the crown jewels of Rocky Mountain National Park in northern Colorado (United States), The Loch is a place of incomparable power and grandeur in winter. At 10,180 feet above sea level, it's a 3-mile snowshoe up from the trailhead. A brief pause in what was otherwise an all-day snowfall allowed for the capture of this image.
The Loch
Rocky Mountain National Park
Colorado
United States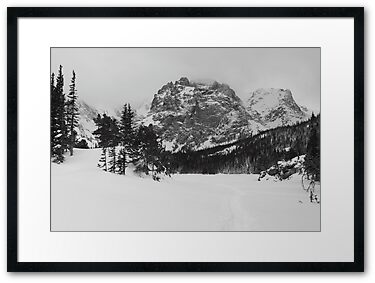 The photo was made using a Canon EOS 50D digital body, EF 24mm f/1.4L lens (or full frame equivalent of 38mm), at f/16 for 1/50 second at 100 ISO.