I always like mythological creatures – Mermaid being one of them !
I started this one with watercolour pencil on paper and finished it with gouache paint.
Artwork( 42 cm / 60 cm) is for sale , signed and protected by copyright.
Many thanks for stopping by !

UNDERWATER WORLD WAS FEATURED IN THE UNDERWATER&SEALIFE GROUP…..28-06-09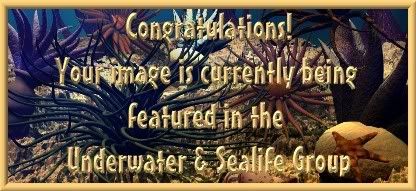 UNDERWATERWORL WAS FEATURED IN THE ART OF THE WORLD GROUP……….31-07-09!