It's all about movement !
These passionate "Tango Dancers" seem to glide across the paper just enjoying the life !

This one is part five of the "Tango" series and belongs to the images " LAST TANGO , LIFE IS LIKE TANGO, PASSION ect.

Watercolour pencil drawing mixed with some gouache paint on paper, size 30 cm / 42 cm, signed and protected by copyright.
Many thanks for stopping by !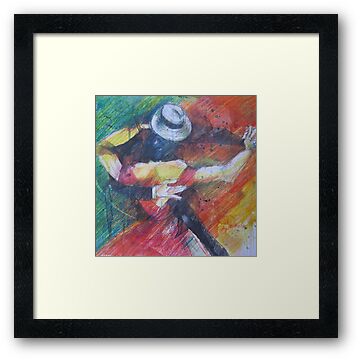 PASSIONATE DANCERS WAS FEATURED IN THE AMAZING CREATIVE CARDS GROUP……….21-08-09!
PASSIONATE DANCRES WAS FEATURED IN THE INSIDE SOLO MAGAZINE, vol 6……..24-08-09!