Captured just back from the River Thames, showing The Greater London Authority Building in the foreground with Tower Bridge in the distance.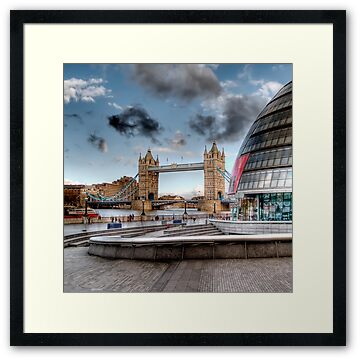 Specs:
Canon PowerShot G10
@ f/ 4.0
ISO 80
Auto Bracketed Exposures x3
Manfrotto Tripod
Cable Release
Process:
- Camera Raw, for Lens Correction.
- PhotoMatix Pro, for Tone Mapping.
- CS5, for Post Production.