This is Sherman….an American Pit Bull Terrier owned by Donna Orcutt….a RB member and a member of the APBT Lovers Group. Donna and her boyfriend Chris came to my home in Amherst, Virginia, USA in July of 2008 and took Sherman home to Pennsylvania as a little puppy. He is so spoiled that I might have to come back as one of Donna's dogs. lol Gotta love those ears!!
A while ago, Donna and Chris came back with Sherman and took a beautiful 8 month old champagne female named Nakeea home to be Sherman's new playmate. They are hitting it off beautifully. See Sherman, Nakeea, Donna and Chris below.
Taken with my Canon Powershot SX110 IS
674 views as of 8-12-13
Dedicated to the Happiness that friendship brings.
FEATURED IN THE WORLD AS WE SEE IT
FEATURED IN TENACIOUS TERRIERS
FEATURED IN LIVE LOVE DREAM
FEATURED IN THE VIRGINIA GROUP
FEATURED IN CATS AND DOGS
FEATURED IN THE APBT LOVERS GROUP
FEATURED IN PETS ARE US
FEATURED IN HIGH QUALITY CARDS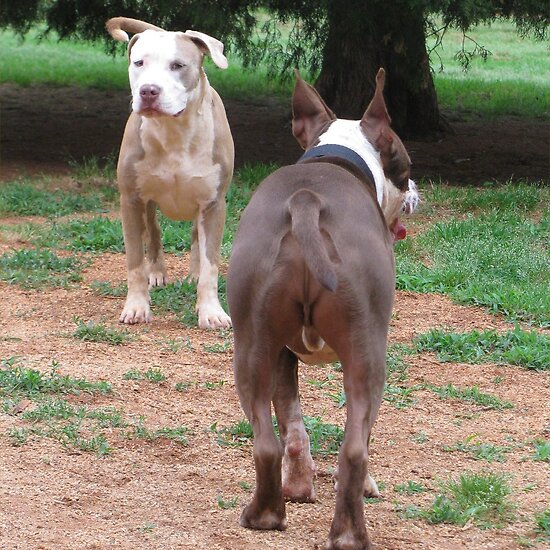 What'choo Talkin' About Sherman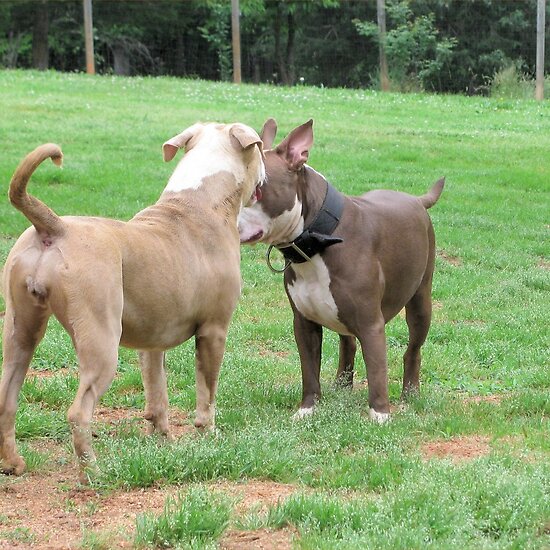 The Greeting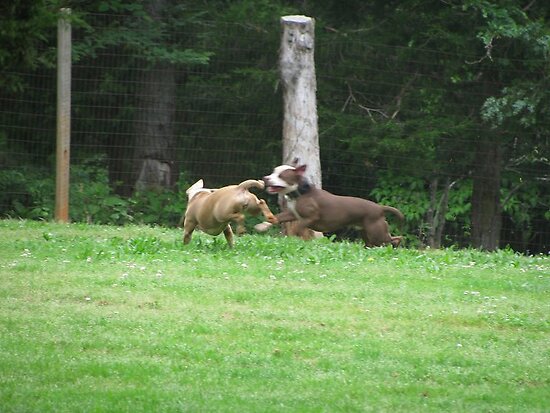 Sherman and Nakeea take off running!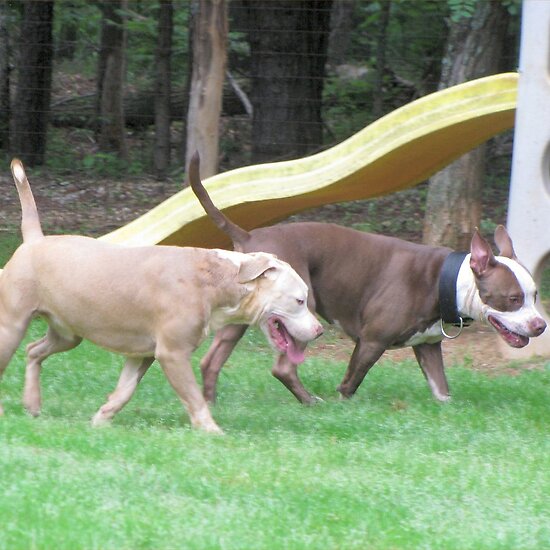 After the run, they take a walk and talk. :)) Good friends so soon.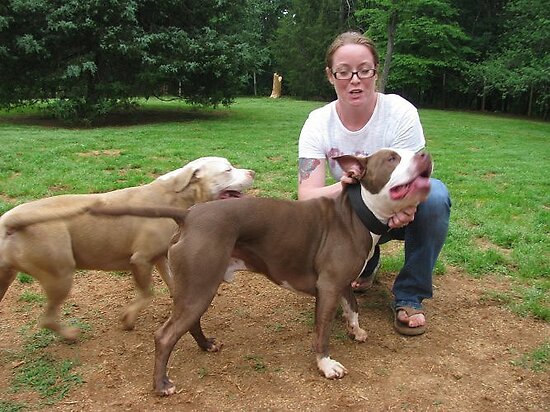 "What good dogs you are" says Donna.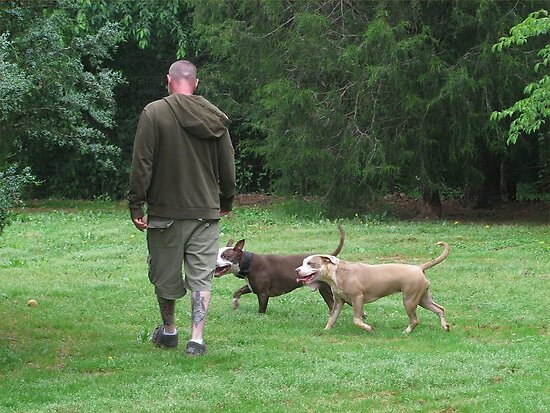 Chris takes Sherman and Nakeea for a little stroll around the yard.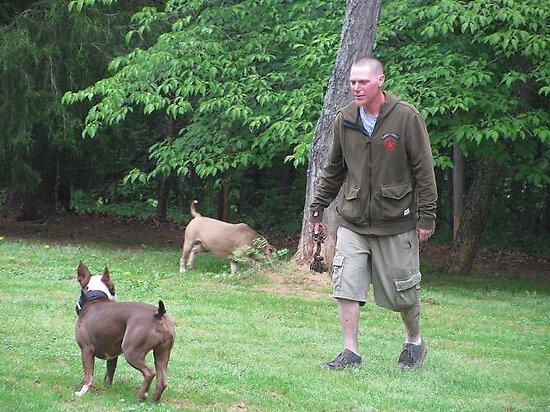 Chris says "Who wants the rope?"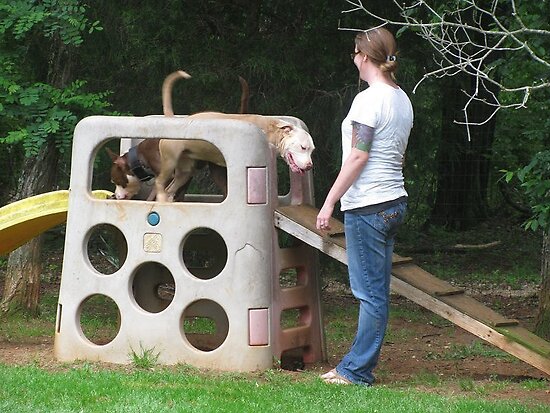 Donna thinks the slide will be fun. Nakeea agrees. :))
It was a fun time for everyone. Sherman and Nakeea got worn out and it was time to head home to Pennsylvania.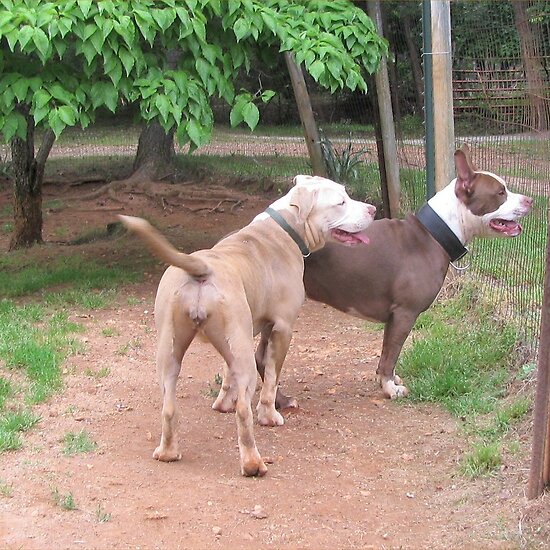 Time To Go Home
Nakeea and Sherman stand behind the fence and watch as Donna and Chris set up the car with blankets for the ride home.
It was a great ride home. Donna says that they used each other for pillows and are doing wonderful at home together.
I just love a happy ending. :))