Poor little Uno had so many pictures taken in this little set, that I had to take him out for a while….and once he was fast asleep, I put him right back in….lol. He never did wake up during this whole session of the photo shoot. Poor tired baby. He did love that soft stuffed Turkey. :)) Uno is an American Pit Bull Terrier. Pictured here at about 5 weeks old in my home in Amherst, Virginia USA. Taken with my Canon Powershot SX110 IS on the top of my desk….. all set up for Thanksgiving shots.
1088 views as of 11-8-13
1 GREETING CARD SALE
Dedicated to all those wonderful little ones in our lives that makes us smile.
FEATURED IN THE WORLD AS WE SEE IT
FEATURED IN PLAYFUL PHOTOGENIC ANIMALS
FEATURED IN PUPPIES ONLY!
FEATURED IN RESPECTFUL TERRIER & RETRIEVERS
FEATURED IN PICS FOR KIDS
FEATURED IN CUTE MUTTS
FEATURED IN OUR K9 FRIENDS
FEATURED IN COUNTRY BUMPKIN
FEATURED IN A PLACE TO CALL HOME
FEATURED IN SPECIAL OCCASIONS
FEATURED IN AROUND THE WORLD
FEATURED IN YER PULLIN' MY LEG
FEATURED IN FOR THE LOVE OF TEDDY BEARS
FEATURED IN LOVE THESE CREATURES
FEATURED IN EVERYDAY WOMEN
FEATURED IN CROPS & HARVESTS
FEATURED IN FOUR PAWS AND BIG HEARTS
FEATURED IN THE APBT LOVERS GROUP
CHALLENGE WIN – Happy Thanksgiving Challenge – Doggie & Kitty Paradise
TOP 10 PLACEMENT – Happy Turkey Day – Special Occasions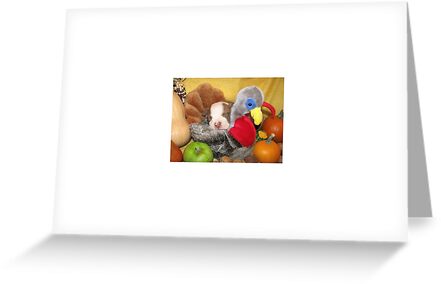 Here he is when he was getting tired of having to get his darn picture taken over and over, and was about to GET the Turkey. :))