This is my little American Pit Bull Terrier Wonder Girl at about 3 weeks old with one of her favorite stuffies. This was taken when her only littermate Dream Girl was taken away and had to have surgery at the Vet. They had to be taken from their Mom Lilac due to complications….so she was all alone. I used to roll her on her back and make this little stuffy get her like another puppy would. She loved that.
After 6 days her sister came back home for a while…but ended up having to go back for another surgery. She came home only a day after the 2nd surgery and they were able to be together again. The little stuffy was loved by both girls and is now pretty much chewed up. lol
They are 4 months old now and are having some great fun.
Taken in my home in Amherst, Virginia with my Canon Powershot SX110 IS
591 views as of 9-19-11
FEATURED PHOTOGRAPHY – in RB's Explore
EDITORS CHOICE – Humorous Photo of the Week – The World As We See it – 9-19-10
GRAND SLAM
3 Features In One Day By One Host
FEATURED IN CATS AND DOGS
FEATURED IN IMAGES OF ENDEARMENT
FEATURED IN ANIMALS…CAPTIONS AND CONFESSIONS
Host – Laura Retyi 6-23-11
CHALLENGE WINNER and GROUP AVATAR FOR THE MONTH – I'm So Darn Cute! Challenge – BSL Worldwide Targeted Dog Breeds
FEATURED IN THE WORLD AS WE SEE IT
FEATURED IN JUST FUN
FEATURED IN PICS FOR KIDS
FEATURED IN TENACIOUS TERRIERS
FEATURED IN THE APBT LOVERS GROUP
FEATURED IN ALL SOFT AND CUDDLIES
FEATURED IN CUTE MUTTS
FEATURED IN LOVE & HUGS FOR ALL
FEATURED IN RESPECTFUL TERRIER & RETREIVERS
FEATURED IN FOR THE LOVE OF TEDDYBEARS
2ND PLACE CHALLENGE WINS:
It's My Toy! Short Challenge – in CUTE~MUTTS
That's Not Mine! Challenge – in The World As We See It, or as we missed it
TOP 10 PLACEMENTS
July 2011 Avatar – Featured Images Challenge – in All Soft And Cuddlies
Sleeping Dog Challenge – in Cute Mutts
Voucher Challenge – For The Love Of Teddy Bears & All Things Cuddly
Your Pet's Favorite Toy Challenge – Pets Are Us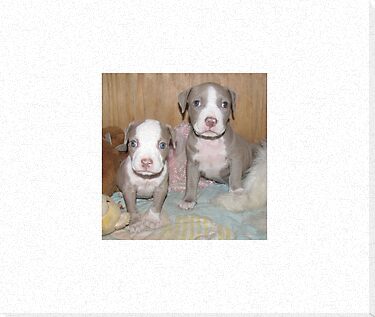 Wonder and Dream above – Together Again

Dream and Wonder above at 4 months old

Wonder at 7 months old