This is a picture of my friend Kristen's year and a half old daughter "Shaylee" with one of my American Pit Bull Terrier puppies "Louie". Taken in my back yard in Amherst, Virginia, USA in the kennel area. Shaylee just loves the dogs and puppies….and they love her.
Taken with my Canon Powershot SX 110 IS
1 CARD SALE
5702 views as of 1-2-14
61 favorites
Dedicated to the sweet and innocent love between children and puppies.
PICTURE OF THE DAY – Bubbling Artists – 1-22-13
FEATURED IN THE APBT LOVERS GROUP
FEATURED IN THE YOU'RE ACCEPTED GROUP
FEATURED IN ALL PETS GREAT AND SMALL
FEATURED IN MANS BEST FRIEND
FEATURED IN ALL SOFT AND CUDDLIES
FEATURED IN ALL ANIMALS GREAT AND SMALL
FEATURED IN THE GOOD NEWS GROUP
FEATURED IN PLAYFUL PHOTOGENIC ANIMALS
FEATURED IN RURAL AROUND THE GLOBE
FEATURED IN THE WORLD AS WE SEE IT
FEATURED IN ANIMALS AND PEOPLE
FEATURED IN COUNTRY BUMPKIN
FEATURED IN ALL OUT EMOTION
FEATURED IN IMAGES OF ENDEARMENT
FEATURED IN CUTE MUTTS
FEATURED IN DOWN ON THE FARM
FEATURED IN MY MODEL MANIA
FEATURED IN PEACE, LOVE & TRANQUILITY
FEATURED IN BACKYARD PHOTOGRAPHY
FEATURED IN TOP FAVORITES
FEATURED IN THE EMOTIONAL CONNECTION TO PHOTOGRAPHY
FEATURED IN PETS ARE US
FEATURED IN CANINE FINE ART & PHOTOGRAPHY
FEATURED IN PEOPLES PEOPLES PEOPLES
FEATURED IN BABY ANIMALS
FEATURED IN EVERYDAY WOMEN
FEATURED IN FROM THE HEART
FEATURED IN THE BEST OF ANYTHING & EVERYTHING
FEATURED IN PETS & THEIR PEOPLE
FEATURED IN JUST FOR YOU
CHALLENGE WINS:
June 2011 Front Page Feature Challenge – APBT Lovers Group
Affection Challenge – (tie vote) – APBT Lovers Group
A Hug For You Challenge (tie vote) – From The Heart Group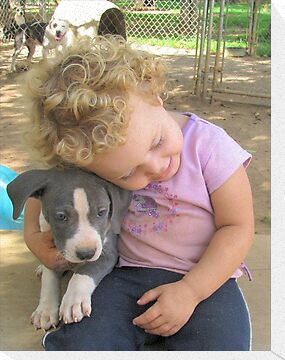 TOP 10 PLACEMENTS:
My Favorite Place In The Whole World Challenge – Mans Best Friend
Love Challenge – You're Accepted
August Front Page Feature Of The Month Challenge – APBT Lovers Group
New Avatar Challenge – Love Is Group
Precious Moments Challenge – Good News Group
Kids With Animals Challenge – The Woman Photographer
January 2010 Avatar Challenge – Good News Group
New Affection Avatar Challenge – Affection Group
Kids & Pets Challenge – Children – The Power Of Raw Emotion Group
Group Avatar Challenge – You Big Softy
September Avatar Challenge – Animals And People
Good Friends Challenge – Doggie And Kitty Paradise
A Picture Is Worth A Thousand Words Challenge – The World As We See It
Innocence Challenge – The World As We See It
Group Avatar Image Challenge – Special Moments
Man And Beast Challenge – The World As We See It