Here ya go Felicity!! Just for you! This is what this Peacock kept showing me. HAHAHAHA So now you've seen it. I had never seen it before this either!
The backside of a peacock that I had to chase all around. I kept trying to catch the front of him with those beautiful feathers all out like a giant fan….but this is what he kept showing me. lol I did manage to catch a few shots of him from the front and side…but I figured I might as well get this too. Enjoy!
Taken with my Canon Powershot SX110 IS in Amherst, Virginia, USA.
FEATURED IN THE WORLD AS WE SEE IT
FEATURED IN IT'S IN THE DETAIL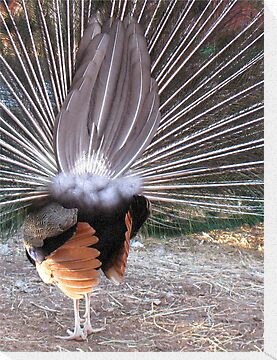 PEACOCK FROM THE SIDE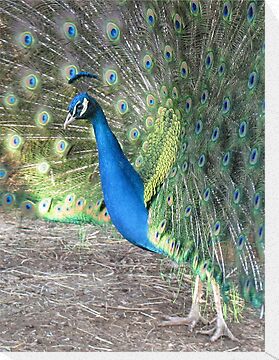 PEACOCK FROM THE FRONT