An oil painting of the view of the rugged escarpment from St.Bernards Hotel at Tamborine Mountain Gold Coast Hinterland Qld,Overloooking some great rainforest of the Tamborine National park Queensland Australia,
I did this painting from the verandah, on a painting day with some friends. 61 × 51cm Framed. poa approx $800.
Card suitable for tourists/travel [ this is where we stayed]/ live]


!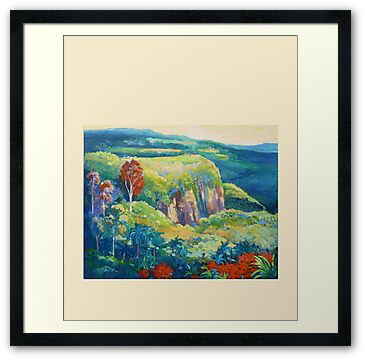 \Original oil painting can be purchased $600.00 framed