My name is Lauren Kelly Small
I grew up in the mountains of Upper Orara, NSW Australia where I now live and work as a Graphic Artist and Illustrator. Even as a child I loved illustrations that were unique, full of tiny detail and the drama of a great fairy tale with a little bit of whimsy.
When not drawing or painting, I design and create jewellery and clothing for my small handmade labels 'Jasper and Pearl' (jewelry) and 'Thistle and Fox' (textiles) which I sell online and at local markets.
My inspiration comes from folktales, childrens storybooks, fairytales, Pre-Raphaelite art and vintage photography.
I work in many mediums, though I prefer to work in pencil or using digital painting and digital photo collage techniques. Many of the artworks in my gallery are photo manipulations/collages using my own photography and/or royalty free stock images generously provided for use by the photographers/models.
For many years I have dreamt of being able to support myself through my artwork and design abilities, I hope to make this dream a possibility by sharing with you the art & beautiful things I love. I hope you will love them too
If you would like to see more you can visit my website Ginger Kelly Studio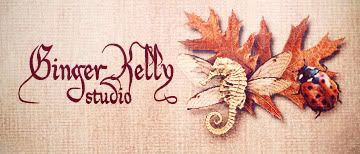 My Art on the Redbubble Homepage!