I've Got the Music in Me - Hamer Hall Reopens (a Photowalk via St Kilda and Collins St)
Last Wednesday I headed out into the evening with my trusty camera and no real idea of where the night would take me. Too late to catch the lazy winter sunset, I found little other than the lighthouse to greet me on the beach at St Kilda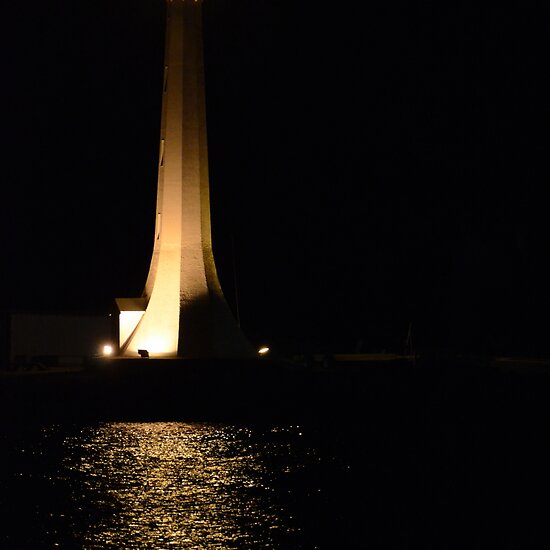 although devoted cyclists and joggers continued to pound their way up and down the foreshore.
Strange lights, like alien messengers, cast an eerie glow above the city skyline, so like a moth I duly headed towards the light…in a roundabout kind of way.
The first things to catch my eye once I entered the city were some seductively glinting train tracks…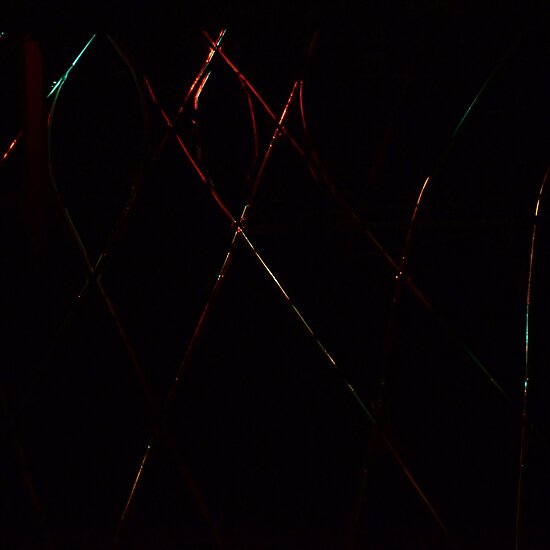 on my way towards Federation Square, with its scrolling text and angular shapes, almost abandoned at this time of the evening…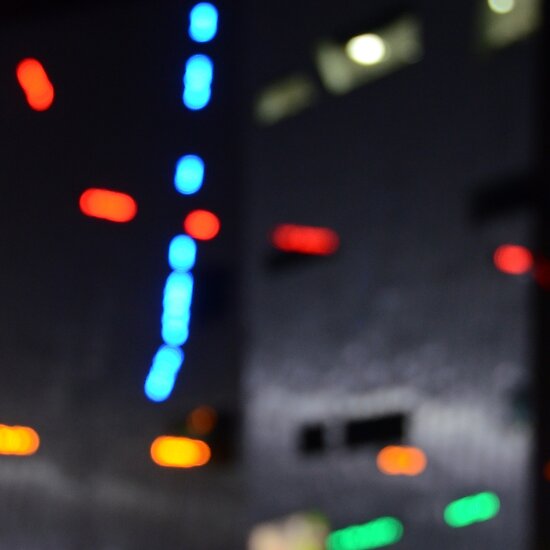 but every now and then a chilly pedestrian scurried in from the cold, probably to catch a movie.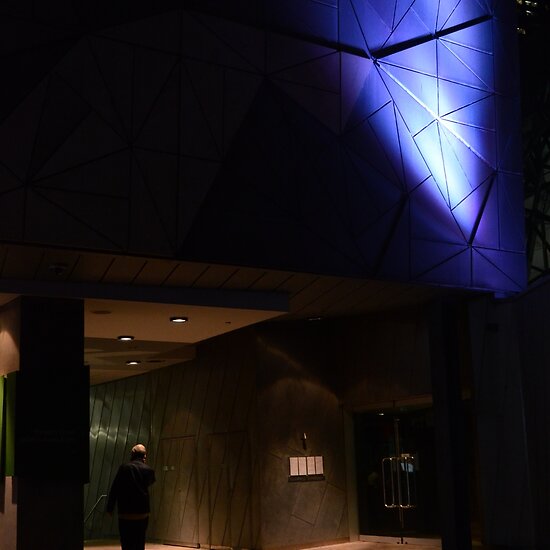 What was all that before about extraterrestrial light signals? Hmm, must have been coming from the other side of the road – the proud and vibrant, reinvented Hamer Hall!
There are some splendidly ridiculous, enormous gladioli on show, as approved by Dame Edna (a 'thank you' to the people of Melbourne for bearing with the prolonged renovations)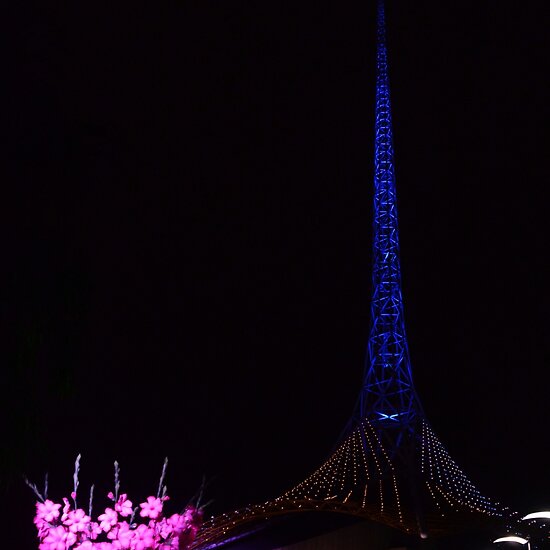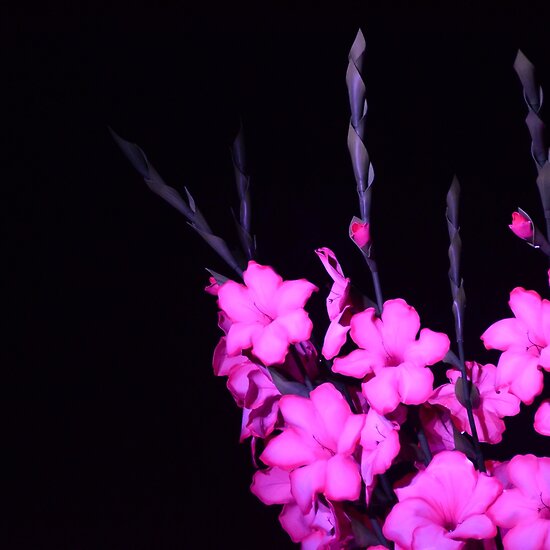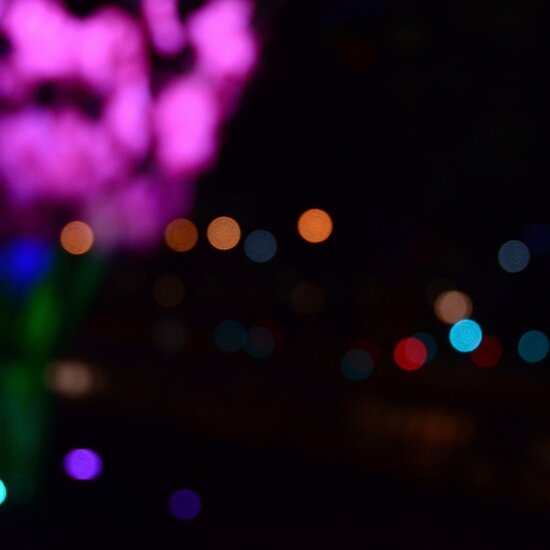 and some mighty vibrant colour schemes dancing across the face of Hamer Hall itself, which seems to have floodlights perched on its roof, beaming up into the great beyond and scaring the local bats.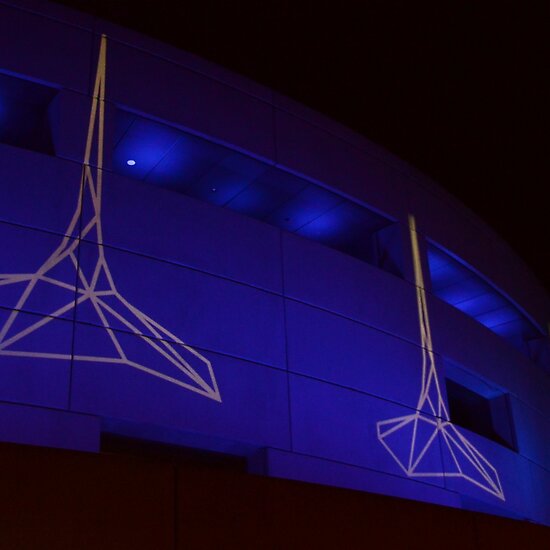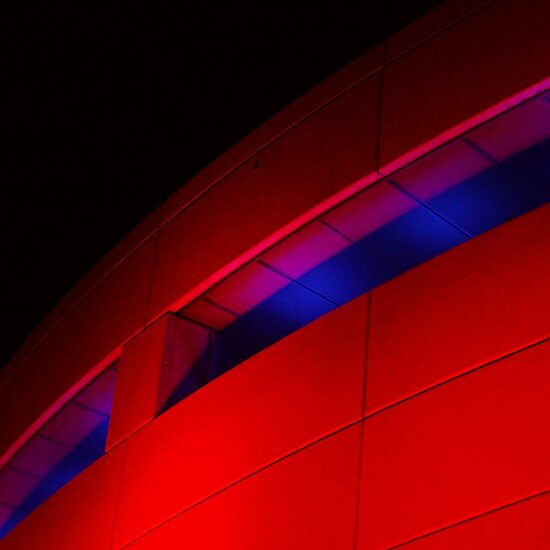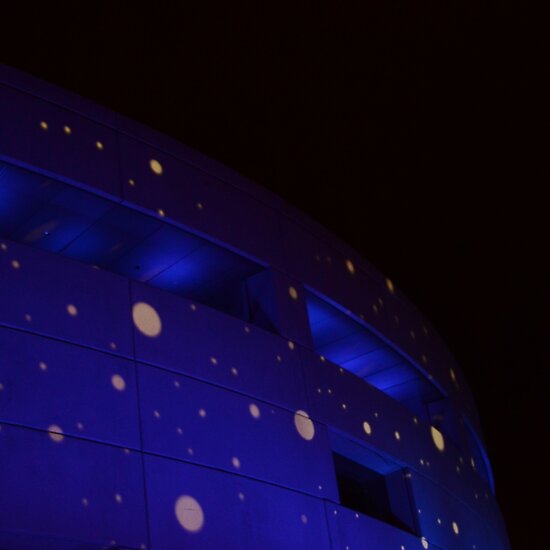 After a couple of years of improving and beautifying, I caught the grand hall on the eve of throwing her doors wide open once more as she tested the waters by showing off a little with her fancy lightshow. After the investment of 136 million dollars, the concert hall is rumoured to have drastically improved acoustics, new seating, great amenities and a design that better utilises the river frontage.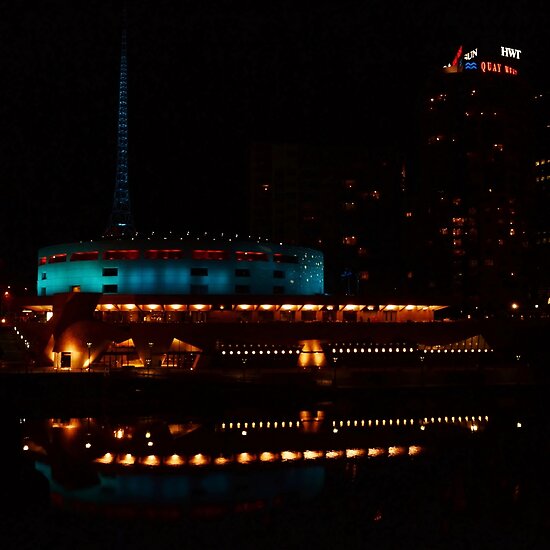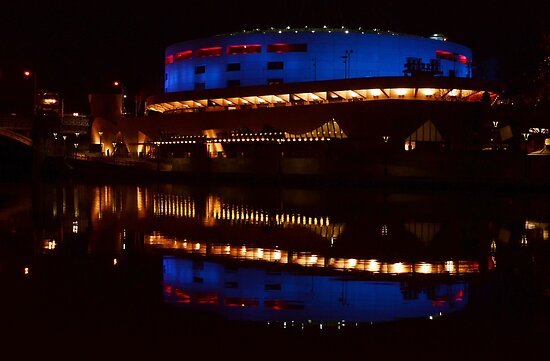 Strollers and sheepdogs pranced past the soon-to-be-filled advertising windows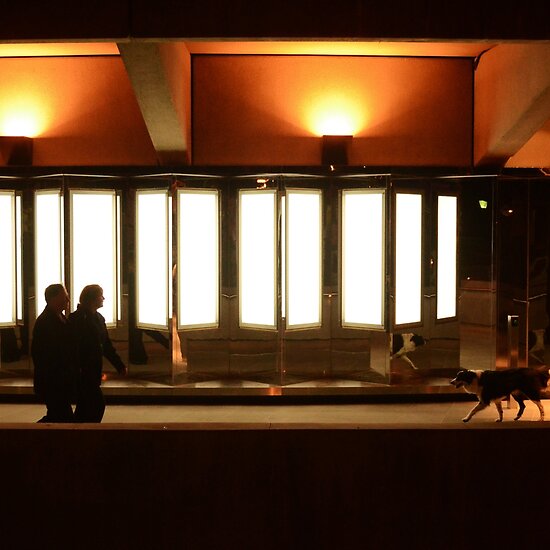 (hmm, looks reminiscent of a famous director's cameo)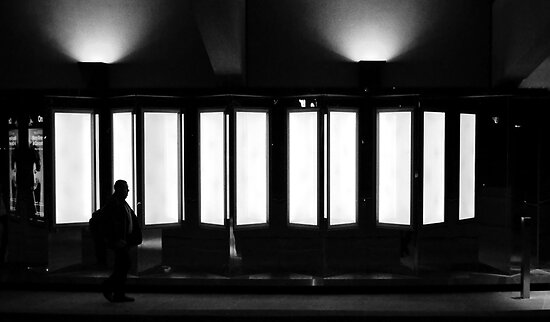 and the whole building looked somewhat like a massive seagoing vessel when viewed from across the Yarra River.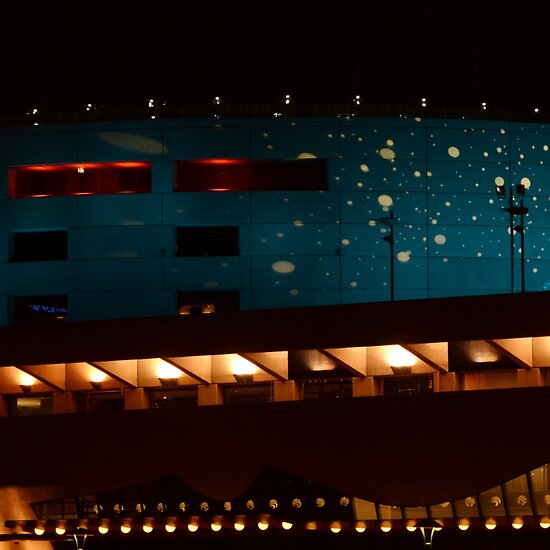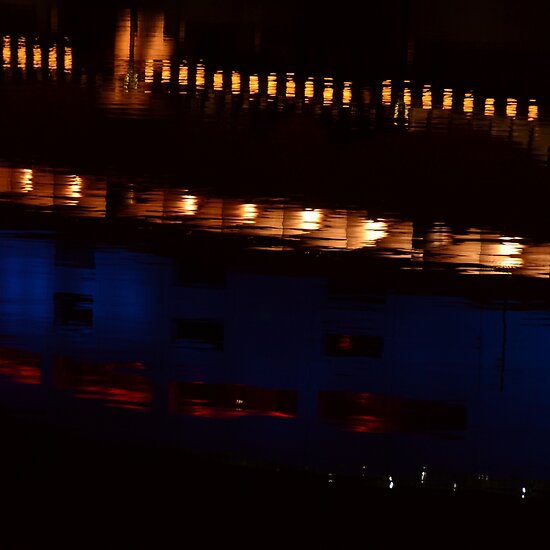 From where, of course, I spotted a few other pretty reflections that I couldn't resist.
And if you've made it this far, all that remains is for me to say thank you for indulging me in this evening meander around Melbourne!