A shot from February2010 in Presquile Provincial Park Brighton Ontario Canada where as many as 12 of these birds had been sighted, We saw two not 100 yards apart and could see both of them at the same time. This bird was right at home in this tree and would also perch on a broken tree about 4 feet high and a few others but all in the same immediate vicinity. This shot is one of my favourites of the day.
325 views Jan 12 2011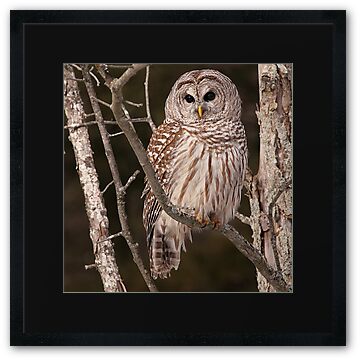 Canon 50D and 400 F5.6L with tripod. ISO 400 1/640 at F8 and +1/3 exposure comp.